Introduction to Pistachio Packaging Machine
KEFAI pistachio packer machine is ideal for packing nuts products and other types of granular products. The pistachio packing machine is equipped with a computer screen control panel, whose content of displaying is intuitive and clear. In this way, it is more convenient for customers to adjust the technical parameters.
Our pistachio packaging equipment owns clear sealing texture and excellent sealing performance. Furthermore, the pistachio packing machine is capable of producing a sturdy and artistic packaging form, making your products more conspicuous. And our pistachio packing machine offer customization support that can be done at your disposal.
Be An Attentive Supplier
KEFAI packaging machines have great reputation all over the world. KEFAI Machine is committed to providing customers with perfect and professional pre-sales, in-sale, after-sales service, so that customers get adequate satisfaction.  Adhering to the concept of common development with customers, KEFAI Machine hopes to achieve win-win cooperation with customers.
Our entire service team will be at your service, 24 hours full online. Regarding the supply of pistachio packaging machine, you don't have to worry because our standard machine capacity can reach 200 units per month.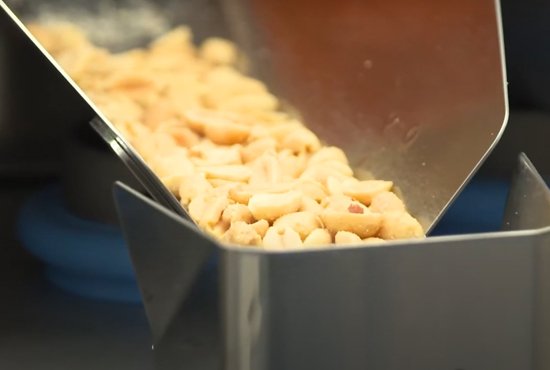 Powerful Control System to Achieve Stable Running
As a pistachio packing machine supplier full of industry experience, we have put much effort into its research and development. The pistachio packaging machines are versatile and adopt PLC control to streamline the whole production process. The specific point of bag cutting and sealing can be accurately positioned to the corresponding place. At the same time, the rolling film fixing device also plays a greater role in helping the positioning of the pistachio packer. If the device has something wrong , it will stop automatically and display the alarming information in the touch screen.
Product Section
KEFAImachine pistachio packing machine allows to choose from multiple models.
KEFAImachine premade pouch pistachio packer machine can configure a paper guide roller to fix the roll film, so as to avoid deviation of the roll film.
KEFAImachine doypack pistachio packer is made of 304 food grade stainless steel material or environmentally friendly non-toxic material.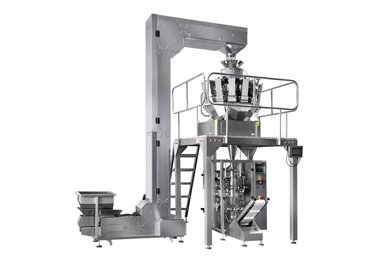 KEFAImachine pillow pistachio packaging machine adopts the method of back sealing, which has a great effect on avoiding material decay and deterioration.
KEFAImachine 100g pistachio packaging equipment utilizes a packaging of small volume and can automatically optimize all the procedures.
KEFAImachine 500g pistachio packer is able to accomplish stepless adjustment of packaging speed within the rated range.
KEFAImachine 2kg pistachio packaging machine This machine is suitable for packaging materials such as composite films and PE films.
Information about Pistachio Packaging Machine
The Feedback from Our Customers
"I can not express more thanks to Kefaimachine. I had a pistachio packing line so I purchased the pistachio packaging machine. Now everything works very well. Thanks for your efforts."
——  Koltin,a customer from the United Kingdom
---
"We really love the pistachio packer. It is attractive both at price and quality. The stainless steel is very durable in use and the machine body can be cleaned easily. We are very grateful for your considerate service."
——Dex,a customer from Russia
---
"I order an automatic pistachio packing machine and a series of spare parts are also sent to me. That's very kind of you. The pistachio packing equipment can pack the products in a quite effective way, which saves a lot of time for me."
—— Wasim, a customer from Argentina
Extensive Use
The pistachio nuts packaging machine is able to be applied to the packaging of various categories of materials which are not even limited to the pistachio. Our pistachio packing equipment can package sugar, tea, salt, seeds, desiccant, rice, peanut, corn, tablet, etc.
High-Degree Automation
The fully automatic pistachio packing machine is a fairly intelligent device which can complete a large quantity of work. Our fully automatic pistachio packing machine can automatically complete all the work of bag making, measuring, filling, sealing, cutting, counting and printing.
Reliable Seal
The sealing device of the pistachio packaging machine is controlled by a constant temperature module to increase the adhesion of the sealing. In addition, functions like exhaust, nitrogen gas filling are able to be added according to your needs.

Precise & Safe
Our pistachio packaging machine can finish the work in high standards. The pistachio packaging machine is equipped with a superb photovoltaic sensor that is able to automatically track the eye marks on the film roller and accurately cut each bag.
The Frequently Asked Questions about Pistachio Packaging Machine
What packaging bags does your pistachio packing machine use?
Actually, our pistachio packaging machine is suitable for many kinds of packaging bags such as stick pack, four side seal with mesh, four side seal with stripe, three side seal with mesh, three side seal with stripe, triangle bags, back seal with round hole, back seal with butterfly hole, stand-up pouch, block bottom bags, etc.
Does the pistachio packing machine has a function of continuous bag setting?
Yes. The operators only need to set parameters, single package and any number of bags can be achieved in the form of products.
How does your pistachio packaging machine reduce waste in the packaging process?
The photoelectric tracking system can track the color pattern, if it tracks in a wrong way, the machine will timely shut down and alarm so as to minimize the waste of defective and waste products, materials and packaging films.