Introduction to Vacuum Packaging Machine
KEFAIMACHINE vacuum packaging machine is widely applied in food industry to prevent food from going bad. The vacuum wrap machine generally can be divided into external pumping vacuum packaging machine and internal pumping vacuum packaging machine.
We can assure that we can provide you with the best vacuum packing machine. The commercial vacuum packer has become a kind of irreversible trend in today's market. And the vacuum packing machine for food is the widest used equipment. Our vacuum packers are fully automated, which can save costs for your company's long-term development, so you don't have to worry about recruitment. In addition, the vacuum packer machine cost can definitely conform to your expectations.
All-Round Satisfactory Service
KEFAIMachine packing machines are about to give you an unforgettable purchase experience. KEFAI Machine has developed rapidly in both domestic and foreign markets over the past fifteen years. We are an experienced vacuum packaging machine manufacturer, and the development is in full swing is the best witness. We can provide you with one-stop customized service and customize your own vacuum packer for you. Our service centers have also opened all over the world, and it is easy to come to your factory to serve you within a predetermined time.
Maximize Benefits to Help You Succeed Faster
For vacuum packaging machines, the food industry is its main application industry. KEFAI Machine has been enhancing its food packaging production line to ensure that there are no mistakes in the packing production process, so that you can get the maximum benefits. Our hard work over the years has finally paid off. The production efficiency and quality of the vacuum packaging machine have been significantly improved, and the product performance has also been widely praised by people all over the world.
Product Section
KEFAI pillow vacuum packing machines are developed based on the industry specification requirements. The components used in our pillow vacuum packing equipment are all industry-approved components.
KEFAI double chamber vacuum packing machine is an user-friendly device. The operator only needs to press the corresponding button, and the chamber vacuum pack machine will automatically complete the vacuuming, sealing, printing, etc.
KEFAI single chamber vacuum packing machine is primarily used for vacuum-packed products that require maximum air removal to extend shelf life. Our chamber vacuum pack machine is a portable machine with great quality.
KEFAI blanket vacuum packing machine is able to pump out air to compress the volume of the blanket.
KEFAI rice vacuum packing machine is a device with reliable quality and high packaging efficiency.
KEFAI mattress vacuum packing machine has a system control program with memory function.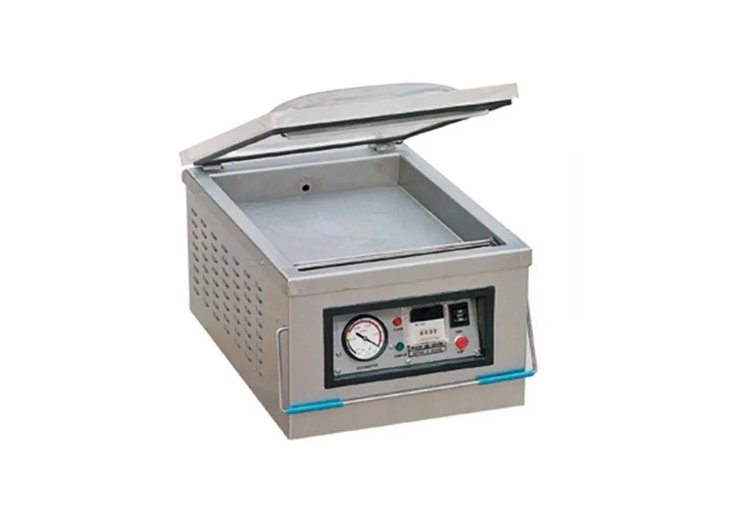 KEFAI cheese vacuum packing machine can realize the adjustment of the vacuum time through the vacuum schedule on the screen.
KEFAI chicken vacuum packing machine adopts a good electrical control system, so the failure rate is extremely low.
KEFAI cashew vacuum packing machine is able to cooperate with assembly line operation to improve production efficiency.
KEFAI vacuum packing machine for clothes has a transparent cover, through which you can see the whole process of vacuum packaging.
Information about Vacuum Packaging Machine
What Our Customers Say
"Very awesome! Can't find a more perfecter vacuum wrap machine than this. Although the product I bought is a small vacuum packing machine, its quality is still top-notch. I am so lucky and so honored. I highly recommend this product to you. Hope you guys like it."
——Javier, A customer from Hungary 
"What a nice vacuum packing machine manufacturer! The after-sales procedures of the after-sales procedures of the vacuum packer machine are very good, and Kefaimachine has provided me with unparalleled service."
——Bryce, A customer from Korea
"I can say this is the best quality automatic vacuum packing machine I've ever bought. Even the cost of vacuum packing machine is not very high. Every aspect of the product met my expectations. A big thank you to everyone who worked hard in Kefaimachine."
——Riley, A customer from Australia
Wide Application Range
The vacuum packing machine has good vacuum performance and is suitable for vacuum sealing packaging of solid, granule, liquid and other products. And the vacuum pack machine is able to be used to have a vacuum packaging of various bags.

Protectiveness
The vacuum packaging machinery uses an independent electrical box structure, which can effectively protect the electrical system. It can also make the machine run smoothly at high speed. For this, you are allowed to choose to configure a special device for good cooling.
Excellent Barrier Properties
The vacuum packing system adopts packaging materials with excellent air tightness and strict sealing technology, which can effectively keep the packaging items from being affected by the outside surroundings, and can also prevent the secondary pollution of the products especially food products.
Firm and Durable
Our air vacuum packing machine is made of 304 stainless steel structure. Therefore, the quality of machine material is capable of being guaranteed. Stainless steel is rust-proof and anti-corrosion, fairly durable and safe, whether it is used in food products or other products.
The Frequently Asked Questions about Vacuum Packaging Machine
Why can vacuum packaging machines preserve food?
The vacuum pouch packing machine can automatically extract the air in the packaging bag to directly seal the product. It can also be filled with nitrogen or other mixed gas after the air is exhausted, and then sealed. After this way of packaging, the food can have a function of resisting oxidation, so that it can be stored for a long time.
Which is better, external pumping vacuum packaging machine or internal pumping vacuum packaging machine?
The external pumping type mainly uses the nozzle to directly suck the air in the packaging bag to achieve a lower vacuum degree so that the products packaged are in good order. While the internal pumping type will exhaust the air in the pressure chamber, resulting in the pressure difference between the inside and outside of the packaging bag, and then compress the products. By contrast, the internal pumping vacuum machine for packing is more suitable for packing food.
What should I pay attention to when using a vacuum packaging machine?
You need to pay attention to the following three points:
①Keep the machine environment clean, and do not put this equipment in a quite humid environment;
②Keep the vacuum chamber part in the best clean state, and wipe the inside of the vacuum bag packing machine regularly;
③Do not expose the vacuum packing equipment to flammable and explosive conditions.