Introduction to Rice Packing Machine
Rice packing machine mainly focuses on food packing industry and is also a granule packing machine, which plays an important role in packaging industry. This kind of machine is not only used to packing rice, but also suitable for other granular materials such as millet, crops, beans and so on.
KEFAI Machine's rice packing machine is suitable for all kinds of packaging containers in order to meet client's requirements such as big bag rice packing machine, rice double chamber vacuum packer, rice rolling vacuum packing machine, rice automatic bag vacuum packer machine and so on. That is to say, KEFAI Machine's rice packeris a kind of all-purpose machine.
Perfect Match of Models
KEFAI Machine, as the rice packing machine supplier, absolutely meets client's all demands. In order to improve efficiency, KEFAI Machine has set different sizes, specifications to match the related situation. At the same time, the packaging containers can be used based on client's actual demand. Besides, this kind of rice packaging machine has four models: high speed, manual, semi-automatic and fully automatic. There is still one style fitting in the client's work models. The last but not least, although there are many states which let clients to choose from, it is easy to handle and operate.
Perfect After-Sales Services
Meet the machine fault? If your KEFAI rice packing machine breaks down, KEFAI Machine will provide service immediately. The overseas service centers have been set all over the world and the patient and excellent service are ready for you. At the same time, KEFAI Machine will provide the global door-to-door installation and maintenance within the one-year effective warranty period. During this period, anytime you have any questions, you can communicate with our platform to solve.
Product Section
KEFAI rice packing machine is a kind of almost perfect device.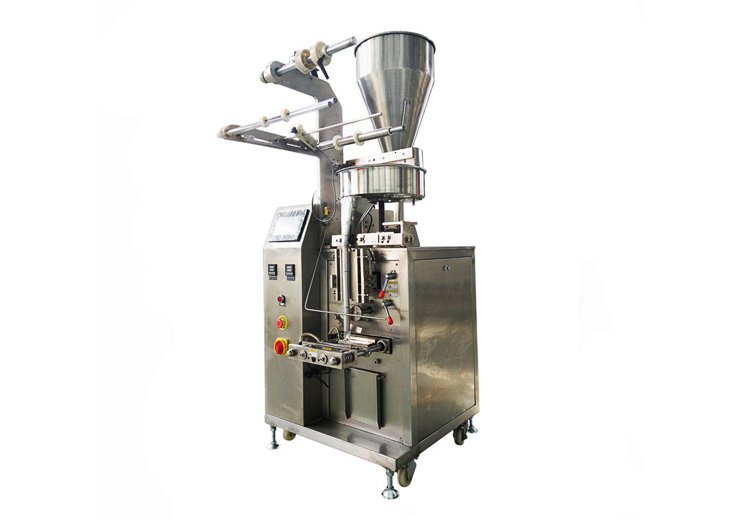 The Fully automatic rice packing machine can replace manual packaging. It mainly focuses on automatic loading, automatic bag opening, bagging, quantitative packing.
The semi automatic rice packaging machine is designed and modified according to the particle feeder structure and it is a highly precise device that can make your packing process easier.
1kg Rice Packing Machine uses one roll of film, which consists of VFFS machine, electronic scale, end belt conveyor and Z bucket hoist unit. This kind of machine is very efficient, safe and reliable.
KEFAI 10kg rice packaging equipment has the characteristics of high precision, high speed, strong environmental adaptability and good system reliability.
KEFAI 5kg rice packaging machine consists of two end net weighing, maintenance workbench, manual bagging machine, automatic handbag and end belt conveyor.
Information about Rice Packing Machine
Listening to Our Customers
"Thanks for your help, we have packaged  rice quickly by means of  the rice packaging production line. It is really easy to operate the rice packer equipment. My boss wants to say thanks, he is very happy to cooperate with you. We like the rice packing machine very much, KEFAI Machine is a very good producer."
——Malcolm, a client from UK
---
"You really do a good job. We also hope that when we start to operate it, it will surprise us. KEFAI's professionals are very excellent. The instruction book of the VFFS rice packing machine is very clear. Thanks very much."
——Aidan, a client from New Zealand
---
"The quality of the rice packing machine is very nice. After testing that, this kind of machine work steadily and the package is well-down. Our clientslike it very much. I will introduce KEFAI Machine to all of my friends."
——Joaquin, a client from USA
Excellent Transaction Rate
There is no doubt that our rice packer machines are excellent packaging machines. And we have received many good comments and the trading circle is stronger and stronger.

High Efficiency
The rice packing machine is made of double nozzle high speed open bagging-packing machine, automatic bagging-packing device which can minimize labor costs and improve production efficiency.
Long Service Life
The rice packers use top and excellent materials such as 304 food grade stainless steel which is used in food contact parts. The 304 food grade stainless steel is corrosion-resistant and prolongs the service life of all rice packaging equipment.
Strict Standard
The rice packing machine can achieve unified packaging according to the shape and size of the packaged products. It is more sophisticated and convenient with high quality and standards. The principle is to win client's trust.
The Frequently Asked Questions about Rice Packing Machine
What are the characteristics of the rice packing machine?
Rice packaging machine provides long time smooth operation, accurate measurement, easy operation, automatic detection, automatic modification and so on. Some of the systems like dusting system can ensure that the rice bagging site is clean.
What is the working principle of rice packing machine?
The operation of rice packers contains a series of processes such as weighing, filling and sealing by machinery to replace heavy operation. The stainless steel material can ensure that the raw material is not caked.
How to clean this rice packing machine?
Clean the body of the heat sealer to ensure the texture of the seal is clear;
Clean the photoelectric tracking head—electric eye needs regularly; which is to ensure the small error of the cursor tracking;
Clean up the scattered materials on the tray in time;
Clean the dust in the electric cabinet to prevent bad contact which will cause fault.