Premade Pouch Packing Machine
Economical: Basically, a staff is enough to supervise and operate the automatic premade pouch packing equipment, which can also reduce the labor cost of daily work.
Safe & Sanitary: The premade bag filling and sealing machine is in line with the hygiene standards of food processing machinery and adopts the 304 stainless steel.
Convenient

:

The premade pouch filling sealing machine adopts PLC touch screen control and man-machine interface operating system, allowing an intuitive and convenient operation.
Extensive Applicability: The premade pouch packing machine can adapt to different packaging objects and packaging bag size.
Product Section
KEFAI powder premade pouch packing machine can be used to pack powdered products such as milk powder, protein powder, flour, starch, coffee powder, seasoning powder, washing powder, chili powder, cumin powder and so on.
KEFAI liquid premade pouch packing machine has a flexible mechanical design, which is able to meet the needs of customers multifunctional packaging. And it can pack products with flat bags, hanging hole bags and other bags.
KEFAI granule premade pouch packing machine is quite suitable for packing granular materials such as food, medicine, chemical materials, etc. Besides, it is also able to package materials according to different grades.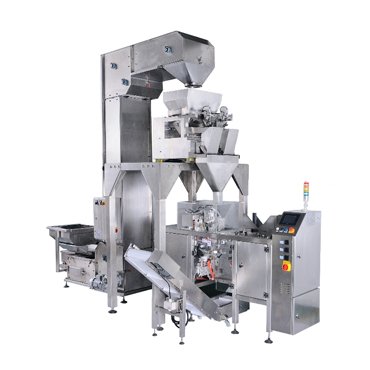 KEFAI doypack packing machine has a reasonable design style and stable operation, and it can pack various sizes of freestanding bags and flat bags.
KEFAI spout pouch packing machine adopts human nature engineering design, which is easy to operate and safe.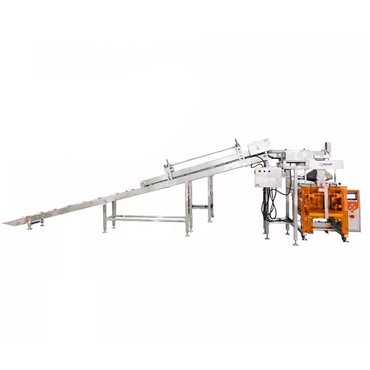 KEFAI bag in bag is able to run in high speed and automatically achieve bag opening, bag taking , filling, sealing and so on.
Description
Packaging Examples
KEFAI premade pouch packing machine is a functional and practical device. This premade bag packer machine is suitable for the packaging requirements of pellets, powders, liquids, pastes, solids and other types of materials. The premade pouch fill and seal machine is compatible with both three side seal and four side seal.
We can provide you with a variety of premade pouch filling sealing machines to suit your different packaging requirements for different production scales. Among the premade pouch packing machine manufacturers, KEFAI Machinery can give you the best purchase experience. The best product for the least amount of money can be achieved here.
Top Option for Premade Pouch Packaging
KEFAI packaging machines are made of high standard raw materials and electrical components, so the quality of our premade pouch packaging equipment can be guaranteed. With the improvement of living standards, people not only have a greater demand for packaging materials, but also the outer packaging requirements of products are getting higher and higher. As a premade pouch packing machine manufacturer, KEFAI Machine has developed different kinds of premade pouch packing machines for different needs.
One-Stop Procurement
KEFAI premade pouch packer machines have all kinds of models to fit your personal production needs. The premade pouch packaging devices of varied performance are able to be designed and manufactured based on your production needs. For instance, both semi automatic and fully automatic premade pouch packers can be provided to you. Material measuring and filling machine, working platform, weight separation scale, material hoist, vibration feeder, finished product conveyor hoist, metal detection machine can all be configured according to your requirements.
The Frequently Asked Questions about Premade Pouch Packing Machine
Which industry is the premade pouch packaging machine suitable for ?
As a matter of fact, our premade pouch fill and seal machine has a wide range of application. Therefore, the premade pouch fill and seal machine is mainly used in food, daily chemical, agricultural chemical, medicine, hardware and other industries.
Is it safe to use the premade pouch packing machine?
Yes. The premade pouch packing machine is equipped with safety protection devices. Therefore, it is a fairly secure to operate this equipment.
Is the premade pouch packing machine user-friendly?
Yes. KEFAI premade pouch fill and seal machine has a friendly human interface, making it easier to operate.