Pouch Packing Machine
Reasonable Structure: Our pouch packaging machines have a relatively small footprint, which is beneficial to save much more space for the storage of other items.
Efficient Work: Thw pouch filling and sealing machine uses the high-level and knownmanufacturing materials to

improve the operation efficiency.
Easy Operation:

The working condition of the automatic pouch packaging equipment is displayed clearly on the screen.
No Waste: The pouch packer will stop in the case of no material to reduce the waste of packaging film.
Product Section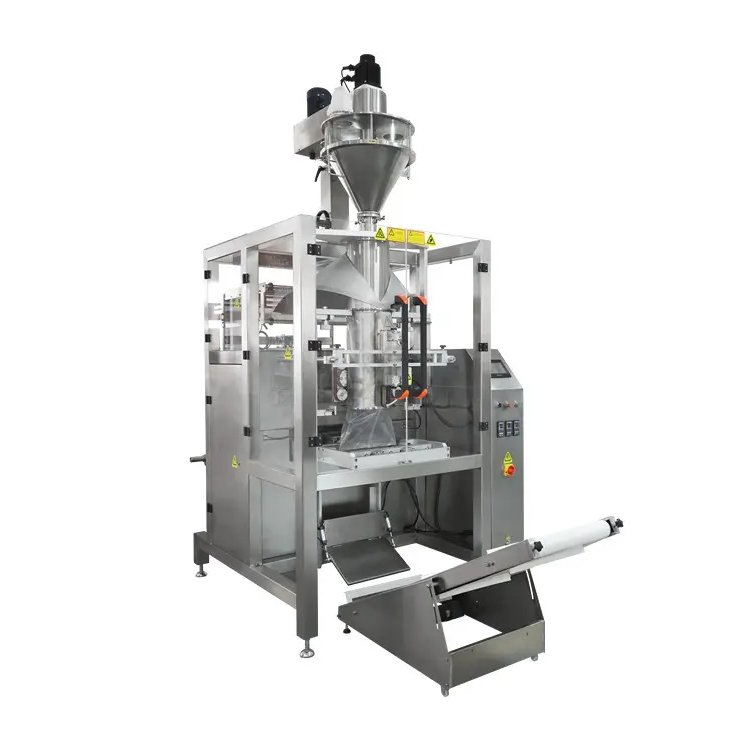 KEFAI powder pouch packer machine is equipped with a photoelectric tracking system, which can confirm bag length and position of film precisely.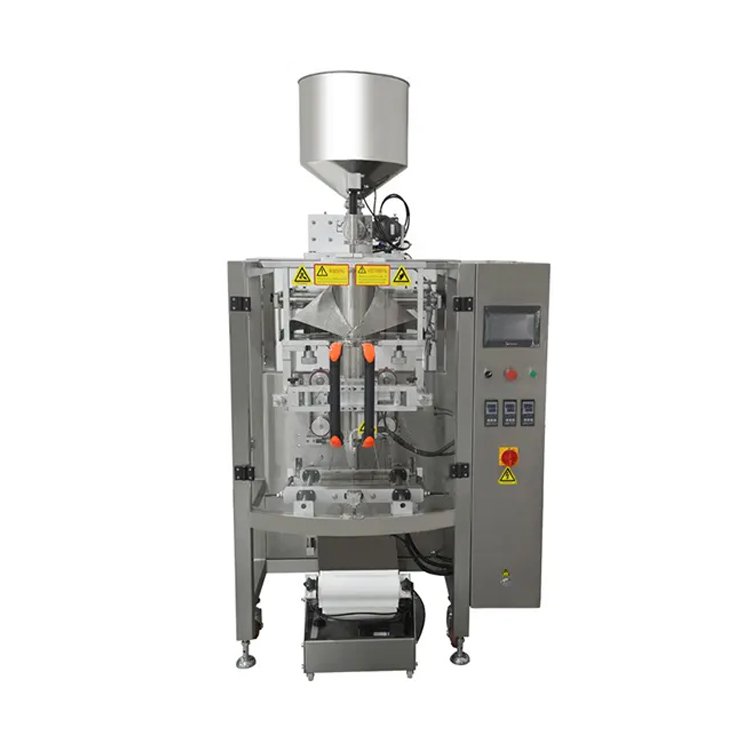 KEFAI liquid pouch packing machineis suitable for packing honey, syrup, jam, peanut butter, sesame paste, ketchup, chili sauce, and so on.
KEFAI granule pouch packing machine is full of many functions, including but not limited to automatic bag making, metering, filling, sealing, and cutting.
The premade pouch packing machine is equipped with digital display panel to have more convenient operation.
KEFAI pillow bag packing machine is capable of printing production date or code on the pillow bags.
KEFAI sachet pouch packing machine is able to adopt the two sealing methods of three side seal and four side seal.
KEFAI pouch packaging machine is a device to pack various products in the form of packaging bags. The pouch fill seal machine is widely applied to almost all industries, including food, spice, medicine, pharmaceutical, daily chemical, hard wares and other fields.
Our pouch packers have a wide packaging scope and are suitable for many specifications of different products. In addition, the pouch packaging equipment is capable of realizing the precise sealing and cutting to form beautiful packaging bags. As a pouch packing machine supplier, our factory has huge production capacity and the monthly output can be 300 units.
Reliable and Responsive Team
KEFAI Machine, the pouch packaging device producer, has a superior technical team, consisting of 45 technical engineers. In addition, the chief technical engineer has more than 30 years of industry experience. KEFAIMACHINE foreign trade manager has 8 years of professional experience in the pouch packing equipment supplying. We do believe that we are able to manufacture the best pouch packer machine. The whole team is active and energetic, and the staff in the pouch packing machine factory can respond quickly within 3 hours.
Best Services Under a Coordinated Process
Before sales, KEFAI Machine can provide customers with packaging plans and designs, as well as FOB,CIF,CFR, customs clearance and other reasonable transportation plans. After sales, KEFAI Machine can provide one-year core component warranty, two-year wear parts replacement and lifelong technical support. KEFAI Machine has set local network service centers all over the world. If there is any problem with the pouch packaging equipment, we can immediately come to your factory to deal with it.
Best Pouch Packing Machine Manufacturer:
Tea pouch packing machine manufacturers have become increasingly popular in recent years as a convenient way to enjoy a cup of tea. The pouch packing machine manufacturers are typically made from a special type of filter paper that allows the tea to steep while keeping the leaves contained. To make tea pouches, a machine is used to cut and shape the filter paper and seal the edges to create a pouch.
The Process of Pouch Packing Machine Manufacturer:
Making of Filter Paper:
The process of making tea pouch packing machine manufacturers begins with the filter paper. The paper is typically made from a blend of wood and abaca fibers, which are known for their high tensile strength and ability to withstand high temperatures. The paper is then treated with a heat-resistant coating to ensure that it does not break down during the steeping process.
Shaping & Sizing:
Once the paper is ready, it is fed into a machine that cuts it into the desired shape and size. The machine can be programmed to create a variety of shapes, from traditional tea bag shapes to more unique shapes like hearts or stars. After the paper is cut, it is folded and sealed to create the pouch.
Sealing Process:
The sealing process is crucial to ensure that the tea stays inside the pouch and does not leak out during steeping. The machine uses heat and pressure to seal the edges of the pouch, creating a strong seal that keeps the tea contained.
Tea pouch making machines come in a variety of sizes and configurations, depending on the specific needs of the manufacturer. Some machines are designed for small-scale production, while others are capable of producing thousands of tea pouch packing machine manufacturers per hour.
The Frequently Asked Questions about Pouch Packing Machine
How to customize a pouch packing machine?
It is quite easy for you to have a made-to-order pouch packaging machine. If you have a design drawing, please offer the original image in original format of the design to us. If you don't have one, you can leave it all to us to design with some related materials.
What is the error of the finished packaging bag of the pouch packaging machine?
Due to the production process (thickness of packaging material, printing effect, etc.), there will inevitably be some deviations in the size and grain of the bags. However, you can rest assured that these errors are extremely small and almost negligible.
Can I choose to configure some devices related to the pouch packer?
Yes. We are able to make you choose from coding machine, straight grain middle sealing wheel, anilox end sealing mold, and so on.