Introduction to Palletizer Machine
KEFAIMachine palletizing machine is the equipment that automatically stacks products packaged into stacks. It brings much convenience for  forklifts to transport the stacked products to the warehouse for storage. In addition, this palletzer equipment is suitable for stacking various products.
We have many automatic palletizers suitable for various products, such as case palletizer machine, bag palletizer machine, box palletizer machine, and can palletizer machine, etc. Palletizer machines are needed in various industrial production industries. Whether it is an ordinary palletizing machine or a robot palletizing machine, it can become the right-hand man on the production line of an enterprise.
Automatic Neat Stacking
The palletizer machine can be integrated in any production line, and can realize the palletizing logistics of various operations in various industries such as food and beverage. It is widely used in cartons, plastic boxes, bottles, bags, barrels, film packages, and so on. Our palletizing machines can bring  intelligent  help to the production of the industry.
KEFAI Machine focuses on providing high-quality packaging solutions for enterprises. KEFAI Machine relies on years of strong technical experience to serve our customers. Our automatic palletizer machines have passed various certification indicators.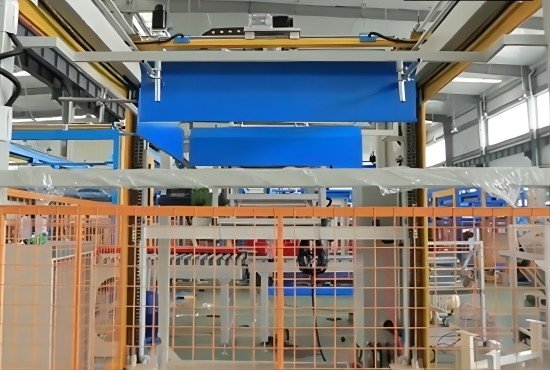 Adopting Advanced Technology
KEFAI palletizing machines adopt frequency conversion servo motor, frequency conversion speed regulation, and computer control. The use of international advanced automatic control technology enables the machine to run fully automatically so that it saves time and effort.
KEFAI Machine's palletizer machines use advanced electronic components to make delivery smooth and reliable. Therefore, customers can purchase and use our machines with confidence. The palletizer machine improves the palletizing efficiency of the enterprise to a higher level.
Product Section
KEFAI palletizer machines focus on providing customers with quality solutions.
The case palletizing system is the same as box palletizer machine. In addtion, the case palletizer machine displays greater flexibility in the production line.
The can palletizer machine is suitable for palletizing cans, jars, bottles, and other containers. It has a strong compatibility and wide range of applications.
The bag palletizer machine can replace the manual handling of bag palletizing solutions and can transport bags of different sizes for various industries.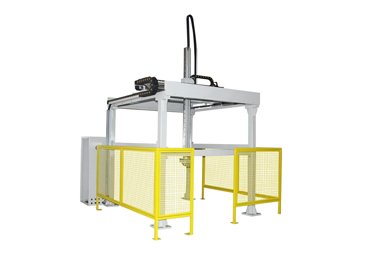 Automatic palletizer machines are very popular in companies, and fully automatic palletizer machines are very beneficial to their production. What's more, the machine has the advantage of being easy to operate.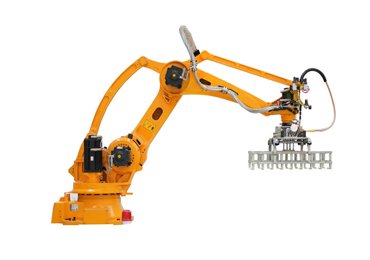 The flexibility of palletising robots is somewhat better compared to ordinary palletisers, especially in terms of adaptability to the product and a wider and more efficient range of palletising.
Information about Palletizer Machine
Customer Reviews
"KEFAI Machine is very caring, they were afraid that we would not use the palletizer and gave us a video and manual of the operation of the machine, and they also taught us one-on-one guidance through the video. I am very satisfied with KEFAI Machine's service."
—— Mr. Edensl, a customer from Peru
---
"The set of solutions designed by KEFAI Machine based on our product needs is still very reliable, WE are also very satisfied, and the drawings of the solutions are also very beautiful. In addition, the palletizer machine price is also very appropriate."
—— Mr. Root, a customer from the United States
---
"KEFAI Machine is very responsible. If we encounter any questions that we don't understand, KEFAI Machine will patiently help us and give us careful answers. I will continue to use your equipment."
—— Mr. Azamat, a customer from Russia
High Efficiency
The palletizer machine can completely replace manual labour. In addition, one palletizing machine is equivalent to the efficiency of nearly 60 palletizer machine operators.
Intelligent System
The feature of the palletizer machine is that it has an intelligent operation and management system. That is because it uses PLC and touch screen control, which is simpler and easier for workers to master.
Neatly Stacked
Palletisers with frequency-controlled motors, frequency-controlled speed control and computer control for smooth, smooth and reliable transport. Due to the optimized design of the palletizer machien itself, the palletizing shape is tight and neat.
Quality Assurance
We use good materials and thicken the steel plate body of the palletizer machines. The alletizer machine uses 304 materials as much as possible to make the machine strong in quality, stable in body, and beautiful in appearance.
The Frequently Asked Queations about Palletizing Machine
What are the benefits of palletizing machine?
Palletized processing is much faster than manual processing, so the labor required will be greatly reduced. It saves the cost of manual labor, and at the same time it has the characteristics of saving time and effort. So I suggest that you should choose our automatic palletizer machine.
What is the difference between a normal palletizer and a robot palletizing machine?
To be honest, robot palletizing machine should belong to a type of palletiser. However, compared to ordinary palletisers, palletisers are certainly more efficient for companies. But in any case, both types of palletiser machines facilitate the production of industry.
Are there any safety risks in using robot palletizing machine?
No. Most buyers will pay attention to the safety of the robot palletizer and worry about whether its gripper is stable and safe. In fact, we have designed an industrial handling robot automatic gripper with the ability to automatically detect and control the position. In this way, it solves the problems of  safety and low control accuracy in the prior art.