Paint Can Filling Machine
Corrosion Proof: Our paint can filling machine is able to effectively eliminate the condition because the equipment is all made of SUS 304 stainless steel.
User-Friendly: It does not require any complicated steps and you can operate on the button of the operation panel.
Rational Design: The paint can dosing machine is a complete set of integrated equipment so it has a fairly reasonable design.
Intelligent: The paint can filler is able to automatically identify the weight of the can. Set the weight in a certain range and the machine will not start outside this range.
Product Section
KEFAI aerosol paint can dosing machine is one saleable model on the market. Single or multi-can filling is possible.
Our spray paint can doser machine for sale is able to quickly realize the metering of filling volume.
The parts of 200ml paint can filler machine adopt the well-known brand, and it has an excellent running situation.
KEFAI 500ml paint can filling machine is suitable for the quantitative filling of different liquids and paste.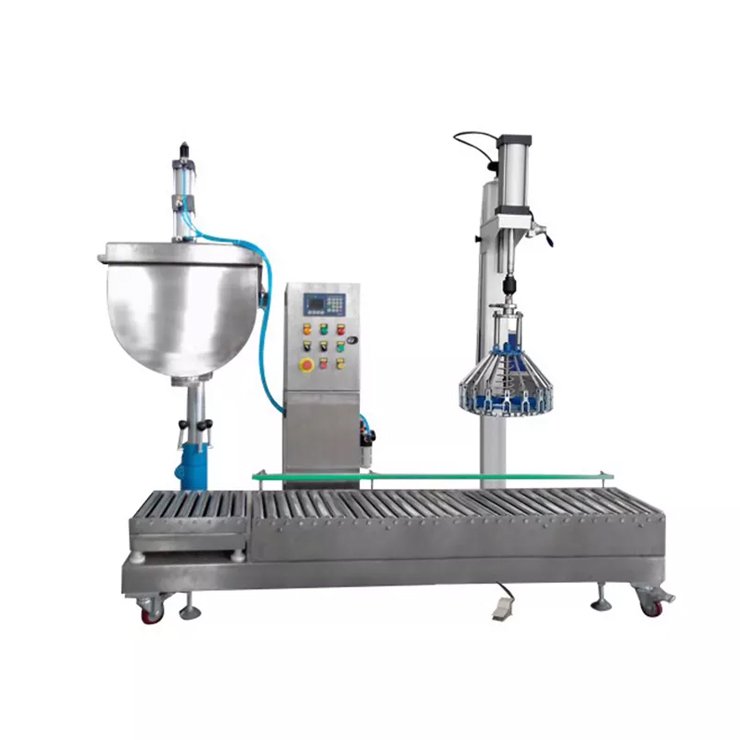 KEFAI 1000ml paint can filler machine can be applied to match the large quantities of liquid filling.
KEFAI paint can filling machine can be applied to fill many categories of paints such as latex paint, powder paint, waterproofing materials, stone paint, refractories, rock flake paint, decorative paint, and so on. Our paint can filling machine can deal with not only materials of medium and low stickiness, but also high stickiness materials.
The selection of model depends on your material category and production needs. The paint can filler can let you choose from many varied models like normal model and explosion-proof model. The paint can filling equipment has an reasonable internal structure layout, whose purpose is to prolong its service life. All of our paint can dosing machines are shipped directly to you from the source factory.
Loyal and Attentive Manufacturer
KEFAIMACHINE filling machine is capable of guaranteeing the interests of all of our customers. KEFAI Machine is an old paint can filling machine supplier and the paint can filler is one of the special filling machine models. We put your benefits in the first place and we will supply you with the best quality paint can doser. The on-site service can be offered to you at any time if your paint can filling equipment is something wrong. You can even receive some free spare parts or accessories about the paint can filling machine from us.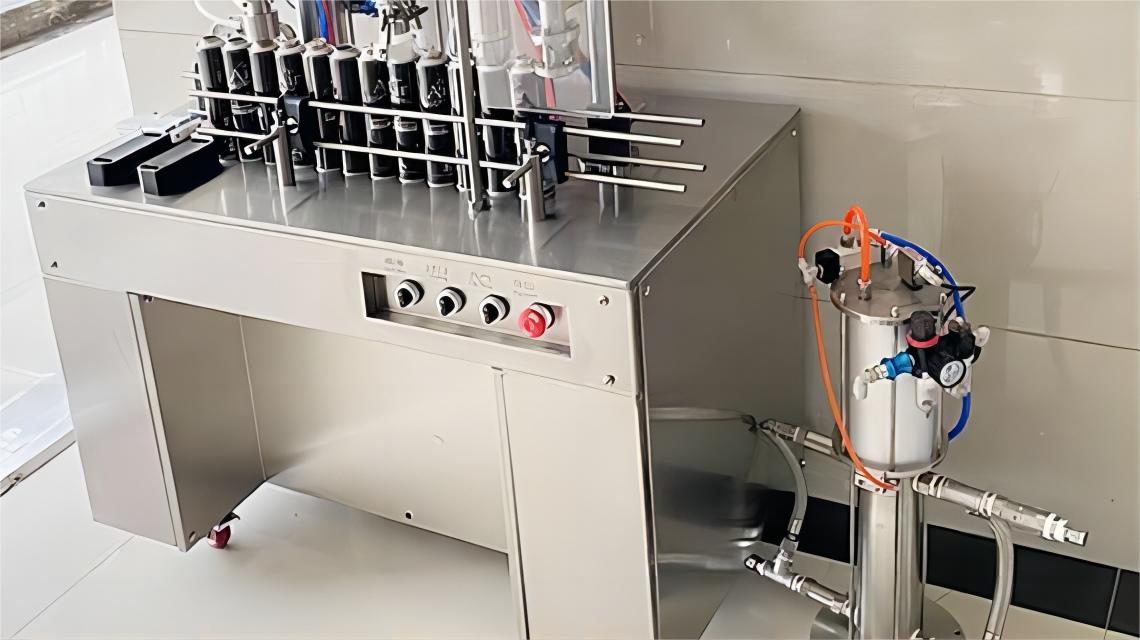 Unique Technical Support
After you pick on a favorite paint can filling machine, KEFAI Machine's  expert engineers will provide you with constant technical service. In other words, you are able to consult our engineers whenever you want. As for the debugging and repair of the paint can filling equipment, our engineers can also have a training course for your technicians. Video call or other forms of communication is also available if you have a need in this area. We are looking forward to your consultation about paint can dosing machine.
The Frequently Asked Questions about Paint Can Filling Machine
What kind of liquid can your paint can filling machine handle?
Our paint can filler is a useful and multi-functional device. In addition to paint, it is applicable to liquids in many industries such as gel, cooking oil, additives, lubricants, inks, and so on.
What about the filling speed of the paint can filling machine?
In general, the filing speed  of the paint can dosing machine is fast first and then slow. Fast feeding can ensure the output, while slow feeding is used to guarantee the accuracy.
How to choose a suitable paint can filling machine?
You should tell our salesman what functions you want. Then, the specific model is able to be selected according to the viscosity of the actual product. If the standard model is not suitable for your factory production, we also offer made-to-order paint can filler to you.