Packaging System
Little Error: The packaging system will not easily appear failure. The error of the packaging is also extremely small and acceptable.
Safe & Effective: Our packaging system is equipped with safety protection device and an emergence button for pushing when something bad happens.
Artistic Bags: The finished bags manufactured by our packaging systems are fairly beautiful.
Strong Adaptability

: KEFAI packaging system is capable of adapting to various transportation conditions and loading and unloading methods such as pallets, trains, ships, etc.
Product Description
Factory
Application Gallery
Our packaging system is suitable for all kinds of shapes, sizes, specifications, and even business scales. You can safely have your products processed by our packaging systems.
KEFAI Machine classifies the packaging system by packaging container. The packaging system is mainly divided into seven parts: form fill seal packaging machine, bagging machine, premade pouch packing machine, bottle filling machine, can filling machine, jar filling machine and weighing machine. Generally, the packaging containers produced have beautiful and exquisite styles, which is prone to attract the consumers to spend money.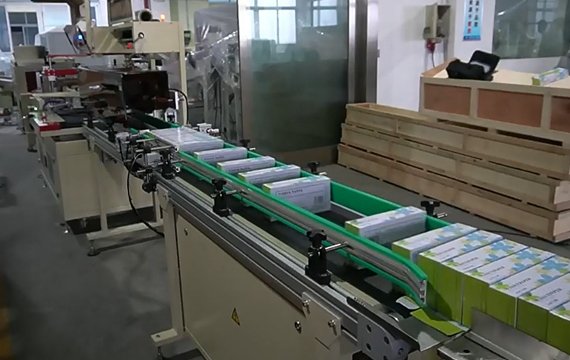 One-Stop Attentive Service System
KEFAI Machine is a packaging system manufacturer that owns great brand reputation. Plenty of regular customers are fond of the performance and functions of our packaging system. Here you are allowed to enjoy the service from the one-stop platform. In other words, it also means that we are able to complete the issues thorough the whole process. KEFAI packaging system have multiple categories for you to choose from. More importantly, it is quite convenient for you to maintain and repair the packaging machines.
Huge Production Capacity
There is a possibility that you are concerned about the production capacity of us. However, we can tell you it is not necessary at all. KEFAI Machine is capable of manufacturing 300 standard machines at most per month. We think that it can definitely be in line with your requests. If you need a customized machine. It is also available because we can produce 50 units per month. The stiffness and surface quality of our machine parts are also guaranteed. Therefore, KEFAI packaging system is quite durable in use. You can use our packing system with no concern.
Quality Packaging System Manufacturer:
A packaging system is a combination of machines, equipment, and materials that are used to package products for storage, transport, and sale. The system can be customized to fit the specific needs of a business and can include a range of equipment such as filling machines, labeling machines, and wrapping machines. In this article, we will explore the different types of Packaging System Manufacturers and their key features.
Key Features of Packaging Systems:
Manual Packaging Systems:
Manual Packaging System Manufacturers are typically used for small-scale production. They consist of basic equipment such as a manual filling machine, manual labeling machine, and manual wrapping machine. The operator manually fills, labels, and wraps each product. This type of system is ideal for businesses that have limited production needs.
Semi-Automatic Packaging Systems:
Semi-automatic Packaging System Manufacturers are used for medium-scale production. They consist of equipment such as a semi-automatic filling machine, a semi-automatic labeling machine, and a semi-automatic wrapping machine. The operator loads and unloads the products, and the machines automatically fill, label, and wrap the products. This type of system is ideal for businesses that need to increase production efficiency but do not require a fully automated system.
Automatic packaging systems:
Automatic Packaging System Manufacturers are used for high-volume production. They consist of equipment such as an automatic filling machine, automatic labeling machine, and automatic wrapping machine. The machines are fully automated and can fill, label, and wrap products at high speeds without the need for operator intervention. This type of system is ideal for businesses that require high-volume production and maximum efficiency.
Businesses can design packaging systems. Automatic palletizing systems can stack and organize finished items on pallets, while inspection systems can automatically detect packing flaws. Businesses that need to swiftly and effectively package their products need a packaging system. They boost manufacturing efficiency, save human work, and may be tailored for a business. Businesses may expedite production and boost profits by picking the correct packaging system and customizing it.
The Frequently Asked Questions about Packaging Systems
Is it sanitary to use your packaging system?
Yes. For food, medicine and other special products, our packaging machines are made of non-toxic environmentally friendly materials or stainless steel. It's easy to clean and repair.
What is the difference between your packing system and the manual packing?
Actually, our packing system is highly efficient and will not cause any pollution to the products packaged. While the manual packing can not make it.
Is your packaging machine able to print the date?
Yes. Our packing machine can spraying the code on the packaged items, too.