Streamline Everything in Liquid Packaging
Our fully automatic liquid packing machine is resistant to water, which means that it can be rinsed directly with water after the production is over.  The liquid packaging machine is equipped with an automatic detection system during production. The system will alarm and display the cause of the alarm on the touch screen. Besides, the liquid packing machine will realize  no filling and sealing without successful packaging and a high rate of finished packaging. The adjustment of bag width is controlled by a motor, you can adjust the bag size just by pressing and holding the control button.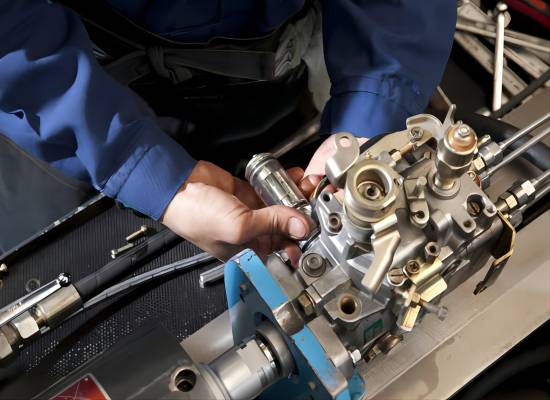 Product Description
KEFAI liquid packing machine is used to deal with many liquid materials including products of great fluidity and poor fluidity. The liquid packaging machine is able to adapt to various materials according to their characteristics.
Our liquid packaging machine owns the premium performance so that it can follow the large-scale production. The liquid packer system consists of stainless steel rotor pump liquid, paste feeding machine, stainless steel finished product conveyor, and so on. Besides, the liquid packing machine price is affordable and not beyond your budget.
Key Points to Get Your Attention
KEFAI liquid packing machine is the powerful helper when you have liquids packaging need.
Sterilized & Sanitary
Premium Sealing Performance
Minimal Maintenance
Long Working Life
LIquid Packing Machine By Packaging Form
(4)
Distinguished Features
Diversity
We merely aim to offer every customer the one that they need most. In addition, we can provide you with some auxiliary devices like date printing machine, labeling machine to enhance the production efficiency.
No Leakage
Our automatic liquid packing machine is able to complete the work of packaging liquids products in the case of no leakage. It can perfectly seal the packaged products and will absolutely not have bad impact on your brand credit.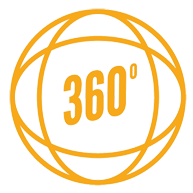 Wide Material Application
Our liquid packaging equipment is applicable to ketchup, milk, honey, cooking oil, fruit jam, flavoring agent, vegetable juice, lotus seed paste, sweet bean paste, face cream, detergent, lubricating oil, and so on.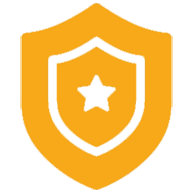 Sturdy Construction
The liquid packing machine will not rust to influence the normal use of the equipment. In addition, our liquid packaging machine utilizes the compact structure and can not cause some loose conditions.
Leading Liquid Packaging Machine Manufacturer:
Liquid Packaging Machine manufacturers and liquid filling machine manufacturer are important processes in a wide variety of industries, including food and beverage, pharmaceuticals, and personal care products. These processes involve the careful packaging and filling of liquid products to ensure that they are safe, hygienic, and ready for distribution.
Top Liquid Filling Machine Manufacturer in China:
Liquid Packaging Machine Manufacturer involves using specialized containers or packaging materials to hold liquid products. These containers may be made from various materials, including plastic, glass, or metal. They may be designed to protect the liquid product from light, air, and other external factors that could affect its quality.
Liquid Filling:
Liquid filling is the process of adding liquid products to their respective containers or packaging materials. This process may involve the use of automated filling machines or may be done manually, depending on the size and complexity of the operation. The goal of liquid filling machine manufacturer is to ensure that each container is filled with the correct amount of product and is free from defects or other issues that could affect its quality.
Safe & Hygienic:
One of the key challenges in liquid filling machine manufacturer and filling is ensuring that the process is hygienic and safe for consumers. This may involve implementing strict hygiene protocols, including regular cleaning and sanitization of equipment and packaging materials. In addition, manufacturers may need to adhere to specific regulations related to food safety, such as those set by the FDA in the United States.
Quality Maintainance:
Another challenge is ensuring that liquid products are packaged and filled in a way that maintains their quality and freshness. This may involve the use of specialized packaging materials, such as air-tight containers or packaging materials that are designed to protect the liquid product from external factors like light and air.
Liquid Packaging Machine Manufacturer and filling are important processes in a wide range of industries. By carefully packaging and filling liquid products, manufacturers can ensure that their products are safe, hygienic, and ready for distribution to consumers around the world.
Application Gallery
Detail Picture
KEFAI packing machine has developed towards a better and better trend and gained good reviews in more than 100 countries. We can give you a detailed description of the liquid packaging machine you are interested in and put forward a suitable solution for your purchase, as well as recommend a suitable machine for your production. Here are the queastions you might want to know.
Is it difficult to clean the liquid packing machine?
No. The parts that the liquid packaging equipment contacts the material are made of stainless steel, in which the dirty matter can be cleaned easily. Moreover, the equipment can also be disassembled to wash.
Do I need to hire a specialized technician to operate the liquid packaging machine?
Of course not. Our liquid packing machine for sale is easy to learn due to the humanized design.
What about the accuracy of the liquid packing machine?
The fully automatic liquid packing machine adopts the intelligent drive controlled dosing, so it is full of high precision.