Introduction to Juice Filling Machine
KEFAIMachine juice filling machine is specially designed for juice filling or other liquids products of good fluidity. The juice filler machine can return air independently during backflow with no contact with the material, reducing the secondary pollution of the material.
Our juice filling equipment adopts a heat filling system to realize sterilization and disinfection. Furthermore, there are many hot juice filling machines available in the market at present. The juice dosing machine can be used for some other liquid filling production lines only by replacing a small number of parts. In addition, you have access to visit our juice filling machine factory for an on-site experience.
Your Long-Term Partner
We hope that KEFAI filling machines will be your most effective assistant. KEFAI Machine has been insisting on implementing strict product control to ensure a 100% product pass rate. We always pay attention to the development trend of the market and understand the fashion trend very well.
We will follow the trend to launch new products just to let you buy the right juice filler. Our service staff are online at any time, and will respond to messages as soon as they are received. Whether it is pre-sales or after-sales, you can consult us if you have any questions, and we will give detailed solutions and explanations.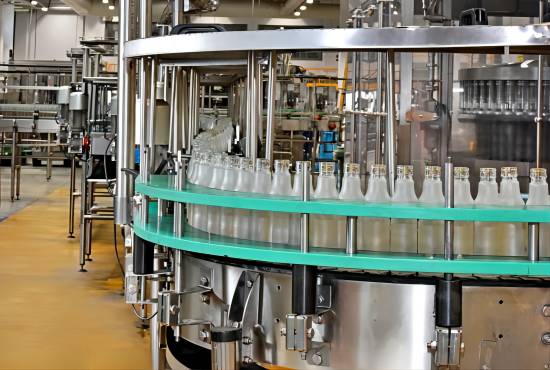 The Best Machine to Give the Most Choice
KEFAI juice filling line has a wide scope of application, which means that it can be applied to a series of liquid products. It doesn't take long at all to adjust and change bottles of different shapes and sizes.
The juice dosing machine adapts to a wide range of bottles, which covers all kinds of glass bottles, ceramic bottles, round bottle, and other shaped containers. It is able to be easily connected with the original various bottle feeding lines so as to fulfill more efficient production.
Product Section
KEFAI juice doser machine is capable of providing the most suitable equipment for you.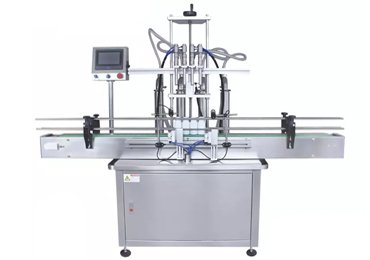 The juice bottle filling machine is able to achieve a fully automatic operation progress. In addition, the operator can freely turn the handle to adjust the juice bottle filling machine to fill juice into various types of bottles. And glass bottle juice filling machine is a common model for bottle filling.
KEFAI juice box filling machine is also in great demand on the market. This juice box filling machine has an extremely strong filling power, whose productivity is high and is definitely perfect for large-scale production. Our juice box filling equipment is equipped with a temperature control system.
KEFAI juice can dosing machine is equipped with well-known brands of electrical and pneumatic components, for which the failure does not appear very often. The juice can filling machine has many filling volumes available for you to choose from, and the filling temperature can be set to the value needed.
KEFAI bag in box juice filling machine is an user-friendly device, which does not have to cost too much time to learn the operation. Besides, the bag in box juice filling machine tends to adopt the method of vacuum to extent the shelf life.
KEFAI juice pouch filling sealing machine is ideal for special-shaped bags since it is full of huge compatibility. The parts in contact with the material are made of food-grade stainless steel, and the construction has no dead angle.
KEFAI mango juice filling machine is an efficient device. The action of our mango juice filling equipment is coherent and can realize continuous production. In addition, the compact design makes it easier to assemble, disassemble and clean.
Information about Juice Filling Machine
What Our Customers Say
"The number of KEFAI juice filling machine for sale is huge and their equipment is very useful for my business. It can reach a quite high speed and can replace different size of bottles. What an excellent device! You are the best one in the juice filling machine manufacturers. Thank you so much!"
——Michael, a customer from Italy
---
"According to my requirements, KEFAI Machine salesman recommended a 2 nozzle juice filling machine to me. I gotta say that it was absolutely the most wonderful device I've ever seen. The superior performance is just designed for my factory."
——Ben, a customer from Canada
---
"Due to the development of our business, we were determined to buy a small juice filling machine. I was so happy that the small semi automatic juice filler perfectly matched our production scale. What's more, the juice filling machine price did not exceed our budget."
——Greg, a customer from the Netherlands
One-Click Operation
Our automatic juice dosing machine is full of high degree of automation, which is a great advantage especially for the large-scale businesses. The whole automatic juice filling machine is able to be controlled by the smart touch screen.
Highly Guaranteed
The juice filler is equipped with an overload protection device, which can effectively protect the safety of the equipment and the operator. When the material temperature is different from the set temperature, it will automatically stop.
Absolute Taste
Our juice filling machine reduces the contact between the material and the air with the help of sealed transmission to ensure the taste of the material. The vacuum deaerator is able to be used to remove the air component contained in the beverage. Moreover, the foam problem has also been successfully solved, which is convenient for subsequent filling operations.

Aseptic
The whole juice dosing machine is made of SUS 304 stainless steel that will achieve a better food safety. The juice will be sterilized at high temperature before filling. In addition, the whole process is in a state of sterilization. Turn the bottle upside down after tightening the cap, seal and cool to about 30 degrees so as to maintain the color and taste of the juice.
The Frequently Asked Questions about Juice Filling Machine
What material does your juice filling machine use to fill juice?
In fact, the juice will be filled with such materials as glass, plastic, metal, aluminum, etc.
Does the liquid tend to foam during the filling process of your juice filling equipment?
No. Our juice dosing machine can be equipped with an extended filling spout that rises as the liquid is injected, effectively reducing foaming.
Which one is better, semi automatic juice filling machine or fully automatic juice filling machine?
Actually, there is no standard answer. In terms of performance, it is sure that the fully automatic juice doser is better. However, the semi automatic juice filler is more cost-saving. Therefore, you can choose based on your practical needs.