Introduction to Jelly Packing Machine
KEFAIMachine jelly packing machine mainly focuses on packing liquid and paste like milk, honey, syrup, jam, jelly, peanut butter, shampoo, lubricant and so on. KEFAI Machine jelly packer machine also have other functions like automatic bag forming, making, metering, filling, sealing and cutting. It can help you save time and human labor cost.
It has been 15 years since we entered the industry of filling and packaging machine. Through years of years' hard working, our team has become the expert in the whole process. All components of  jelly packers are adopt the best quality material in the market. The jelly packing machine can supply the whole packing production line, which can save your time and cost of human labor.
To Fullfill Customer Requirements
KEFAI Machine knows how to meet different needs of our customers by providing the best packing plan and the most beautiful design. We are also committed to providing super fast response. Send us the information of your product and your detailed demands, and our technical experts will provide you customized turnkey solutions. We'd love to help if you have any questions about jelly packing equipment. Our online service is ready to answer your question about KEFAI jelly packaging machine anytime. We also provide technical support online by our chief engineers.
The Most Considerate Packing and Shipping Plan
KEFAI jelly packing machine will have strict quality inspection before leaving the factory. And the devices will be equipped with instructions, tools and certification documents. All KEFAI jelly packaging machines will be firmly packed in wooden cases. We also provide videos for installation. Professional engineers are available to answer any question you might have about our equipment. If you meet any trouble in setting up the machinery. Detailed and easy understanding installation tutorials are provided online by our professionals. Our overseas engineers can also offer on-site installation service if you need it.
Product Section
KEFAI jelly packaging machines have passed the quality control inspection.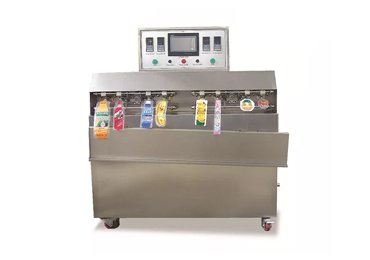 Semi-automatic jelly packing machine can work perfectly with people. It can make sure no drop, no splash, which can avoid the waste of your product.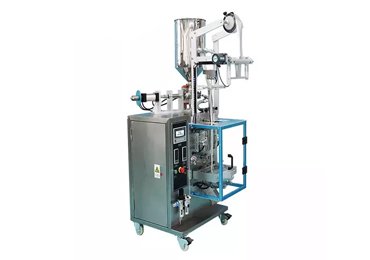 Fully automatic jelly packing machine has high automation. It's equipped with photo electric tracking system which can adjust the sealing process automatically.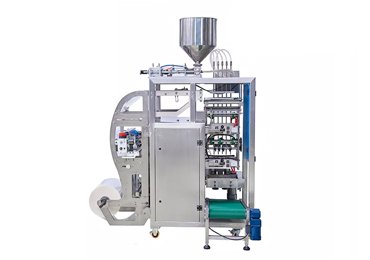 Our jelly packing machine can allow you to have a portable packaging method. Stick packing is designed to open easily and have a function of material saving.
Spout pouch is also a common packaging way of jelly, and it is quite popular in the market. The spout pouch jelly packing machine can give you a perfect sealing.
Information about Jelly Packing Machine
Customer Feedback
"Purchasing a jelly packing machine is a big investment, so we took this purchase very seriously. Among many brand, we have chosen KefaiMachine jelly packing machine for its high efficiency and economic price. And it didn't let us down. The machine has been running for two weeks. So far, we are very satisfied with its performance."
——Jephthah, a customer from the United States
---
"I encountered some difficulties during the installation. The after-sales service personnel are really patient and helpful. I had a really good purchase experience. Most importantly, the price is very reasonable."
——Khaled, a customer from Britain
---
"I was surprised by the details of KEFAI Machine 20g jelly packing machine. After receiving the product, I found the price is really low and the material seems to have really good quality. The operation of the machine is also very smooth."
—— Jax, a customer from Poland
Considerate Service
The jelly packing machine offers different languages for you to choose from. It can also be customized to meet your actual needs.

Various Packing Methods
KEFAI Machine is capble of offering various bag samples for you to choose from. For example, it includes stick pack, spout pouch, linking bag and so on.

Efficient Design
The jelly packing machine uses the latest technology to guarantee the efficient operation of itself. The jelly packaging machine can achieve the rapid and neat packaging of jelly.

Best Quality
Our jelly packing machine is a detachable design, making it easier to clean. The equipment is also committed to reducing noise and vibration during operation.
The Frequently Asked Questions about Jelly Packing Machine
What are the jelly packing machines used for?
KEFAI jelly packing machines are used for automatic filling and sealing liquid and paste.
What can jelly packing machine do?
KEFAI jelly packers can provide the whole process of filling, sealing, cutting and date printing for your product.
What are the advantages of jelly packing machine?
KEFAI jelly packaging machine is absolutely reliable and has superior performance. The jelly packaging machine is able to run for such a long time without much faliure.