Your Top-Choice Food Packaging Machine Manufacturer
KEFAI food packaging machine desires to be the most favorable provider of food packaging solutions for you.
Absolute Seal Technique

100% Locked-In Original Taste

Zero Waste of Materials

Powerful Functions
Food Packaging Machine
KEFAI food packaging machine is specially designed for all kinds of food. The food packaging machine is a crucial device for preserving food products. You can rest assure to use the packaging machine for food for the safety and freshness of food products.
Our food packing machinery uses the most up-to-date technology to to cater for the demands of the market. Besides, we can always keep you at the forefront of the market with the latest news and not be left behind.
Our food packaging machine price is fairly reasonable so as to save the cost for you as much as possible.
Read More
Food Packing Machine By Rough Category
KEFAI puffed food packing machine can be used to pack chips, fries, crispy noodles, pot roast, shrimp sticks, and so on. Moreover, our packing machine for food products can adapt to different categories of bags like side seal bag, doypack, etc.

KEFAI frozen food packer machine is ideal for frozen fruit, frozen vegetables, frozen chicken, frozen fish, frozen beef, etc. The packaging bags can be punched with a hole based on your request as long as you choose to configure a hole punching device.
Food Packing Machine By Delicate Category
KEFAI chips packing machine is a typical food packaging device in the market and can be used to handle different chips products.

KEFAI meat packaging machine is able to suit various types of packaging bags so that you can select a suitable style for yourself.

KEFAI candy packing machine can be applied to package some granule and solid products apart from candies at a high and steady speed.

KEFAI chicken packaging machine can deal with a variety of frozen food such as frozen fish, frozen meat, etc.

Walnut Packing Machine

KEFAI walnut packing machine is made of SUS stainless steel so it owns sturdy structure.
Food Packing Machine Features
Optimal Taste
As an automatic food packing machine, no moisture loss is one of its essential functions. As far as some frozen food is concerned, it is imperative to get a vacuum packing method to maintain the blocking effect. Besides, our food packaging equipment is sure to maximize the retention of food nutrients, especially those fruits and vegetables products.

Hygiene & Aseptic
In addition to maintaining the freshness of your food, our food packaging machines also give you the cleanest packaging possible. For special foodstuffs, we can extract all the air from the bag or fill it with nitrogen. In this way, it not only isolates the air exchange with the takeaway, but also allows for aseptic packaging.
Hard-as-iron Quality
We guarantee that our food packing machine is a durable device that can be used for many years. The food packaging machines all adopt the SUS 304 stainless steel to extend its useful life. In addition, the accessories of the food packaging equipment are all of superior quality so the failure is a relatively rare phenomenon.
Cost Saving
For our food packing equipment, this is one of its most prominent and important features. Our food packaging machine makes full use of the performance of working more efficiently so that the labor expense can be controlled within the limited scope instead of exceeding your budget. Less waste of material can also decrease the cost.
Exclusive Customization
You will be given a tailored packaging plan if you end up choosing us as your supplier. Over years of development, we have established a professional, sincere, meticulous and thoughtful service system. As for some food products, there is no harm in opting for a machine with a multi-head scale. A food packaging machine with a multi-head weigher is able to complete work at a faster speed, which is an unmatched option for large-scale production. It means that food packing machine for small business or medium-sized business can both be fulfilled.
Company Advantage
KEFAI packaging machines are the products of the best value for money. And the food packing machine price is within a relatively reasonable range. KEFAI Machine is committed to the concept of sustainable development only for a longer-term cooperation in the future. You are bound to obtain a preferential quotation so you do not have to worry about the cost.
KEFAI Machine is a world-renowned brand so our food packing machines are also universally recognized throughout the world. With our food packaging machines developed with low energy consumption and high output power, what's stopping you from choosing us?
Why We Are Professional
One-Stop Service Platform
Here all of your problems and difficulties can be solved from pre-sales to after-sales. Our ample supply allows you to buy the food packaging machines you need.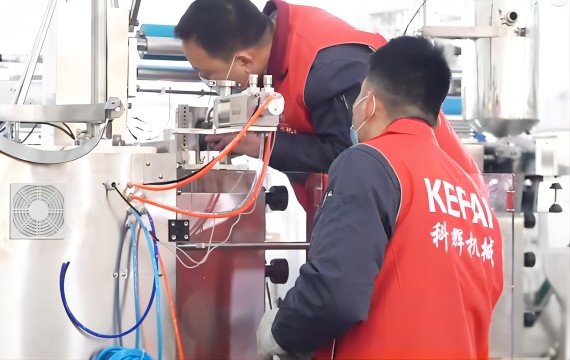 Full Testing Report
As a mature food packaging machine supplier, we assure you that our equipment is all sold after passing through a thorough testing process. besides, there are testing reports for you to check.
Typical Bag Type
Doypack
The doypack is failry conducive to displaying the products on the shelf with an eye-cateching look.
Quad Seal Bag
A quad seal bag is full of delicate design and it is convenient to pack a relatively large quatity of food products.
Back Seal Bag
The back seal bag is frequently used to pack potato chips and other snack food , and it's a popular packaging.
Side Seal Bag
The side seal bag is usually applied to package tea and masks due to its superb sealing perormance and aesthetics of packaging.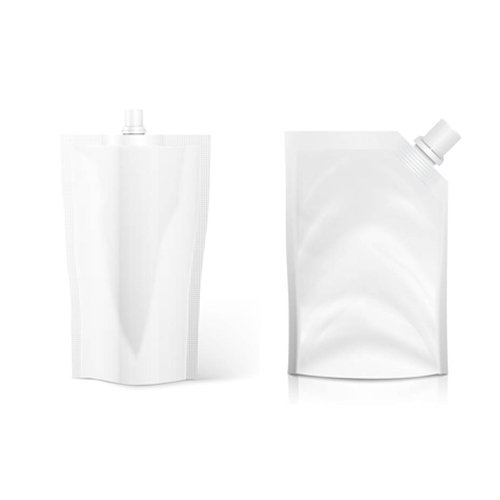 Spout Pouch
The spout pouch is widely used for packing jelly, juice, beverage, milk, tomato paste, oil, seasoning powder, etc.
Top Food Packaging Machine Supplier:
Food Packaging Machine Suppliers are essential tools for businesses in the food industry. They are used to package and protect food products, ensuring that they remain fresh and safe for consumption. In this article, we will explore the different types of Food Packaging Machine Suppliers and their key features.
Key Features of Food Packaging Machine Manufacturers:
Vacuum Packaging Machines:
Vacuum packaging machines remove air from the package, creating a vacuum seal around the food. This type of packaging is ideal for preserving the freshness and flavor of foods such as meat, fish, and vegetables. Vacuum packaging machines can be used for both small-scale and large-scale production.
Tray Sealing Machines:
Tray sealing machines are used to seal food products in trays or containers. They can be used for both hot and cold foods and can be customized to fit the specific needs of a business. Tray sealing machines are ideal for packaging products such as ready-made meals, salads, and sandwiches.
Flow Wrapping Machines:
Flow wrapping machines are used to wrap food products in airtight packaging. They are ideal for packaging products such as candy, snacks, and baked goods. Flow wrapping machines can be customized to fit the specific needs of a business and can handle a range of product sizes and shapes.
Filling Machines:
Filling machines are used to fill food products into packaging containers such as jars, bottles, and pouches. They are ideal for packaging products such as sauces, condiments, and beverages. Filling machines can be customized to fit the specific needs of a business and can handle a range of product viscosities.
Labeling Machines:
Labeling machines are used to apply labels to Food Packaging Machine Manufacturers. They can be used for both small-scale and large-scale production and can be customized to fit the specific needs of a business. Labeling machines are essential for businesses that need to comply with labeling regulations and want to ensure that their products are properly branded.
Food Packaging Machine Suppliers can be customized to fit the specific needs of a business. Additional features that can be added to Food Packaging Machine Suppliers include automatic capping systems, which can cap the filled containers, and automatic palletizing systems, which can stack and organize finished products on pallets.
Meet Your Diverse Needs by Packing Various Products
Application Gallery
Detail Picture
When we received this equipment, you sent a professional to train our technicians and gave us an elaborate explanation on this special small packing machine for food products. Thanks for your help. The food packaging machine works very well and it turns out that we do make a correct choice. KEFAI is indeed our most trusted one among many food packaging machine manufacturers.

A review from Russia

I picked an automatic food packaging machine with a vacuum function. The food can be sealed at the best condition and the quality of food will not be damaged at all. The food packing equipment is even adjustable in sealing time. What a fabulous design!

A review from Japan

Made in China quality is no joke. The food packaging machine I buy from here is also top notch in performance. Parts don't wear out easily and many of them can be replaced for free within two years. The operator can easily use the equipment because all the control can be accomplished by the software. It was so handy.

A review from Pakistan
Does your food packaging machine only adopt 304 stainless steel?
Of course not. In addition to the 304 stainless steel structure, we can also customize a 316 stainless steel for you.
How does the food packing machine handle fragile materials?
Actually, the speed of opening and closing of the hopper door can be finely adjusted to the properties of the material to be measured, thus preventing crushing the products.
How does your food packing machine package the various types of packing materials?
Our food packing machines are very versatile and can be replaced with different feeders to pack different materials.
About the Shipping of Equipment
By Air
By Sea
Wrapping & Packing
Loading