Introduction to Dried Fruit Packaging Machine
KEFAI dried fruit packing machine is widely applied in the packaging of dried fruits  such as dried bananas, dried strawberries, dried apples, dried mango, raisins, prunes, etc. Our dried fruits packer machines are suitable for packaging scattered objects or products with high-accuracy measurement.
The dry fruit packaging machine can meet your requirements for different packaging types. For instance, zipper bags, four side seal bags, spout pouches and irregular shape bags are available. Our dry fruit packer is capable of minimizing its own wear and tear, thus keeping your costs to a minimum.
Sophisticated and Specialized Work Team
KEFAI packaging machines are manaufactured by a professional team with mature technology. With rich experience in research and development, production and sales, we enjoy everlasting prosperity. We will recommend the most suitable packaging machine model to you according to the characteristics of your packaging materials.
We have also applied for a number of patent certificates for you to check. In addition, running for long periods of time is not a problem for our dry fruit packing machines, even if they work 24 hours a day.
Perfect Place for a Full Packing Solution
KEFAI Machine treats customers with sincerity all the time.  If the dried fruits packing machine you need is a standard one, we can ship it for you right away. If you would like a customized machine , we can provide you with a set of design schemes for you to choose from. After the program is completed, we will arrange the production of the dry fruit packers immediately. Then we will wait until the end of production to test the functions of the machine. You can come to our factory for on-site inspection, and sending samples to gain the debugging video is available if you are not convenient to come.
Product Section
All categories of dry fruit products can be dealed with through our dry fruit packaging machine.
KEFAI premade pouch dried fruits packer machine can not only package dried fruit, but also coffee beans, grains, seeds, chips, sugar, peanuts, popcorn, desiccant. The whole production process in the premade pouch dry fruit packing machine can be done automatically.
KEFAI block bottom pouch dried fruits packing machine can have a printing function as long as it is equipped with a date printer. The production date, factory serial number, shelf life and other texts can be printed on the packaging bags to simplify the packing process.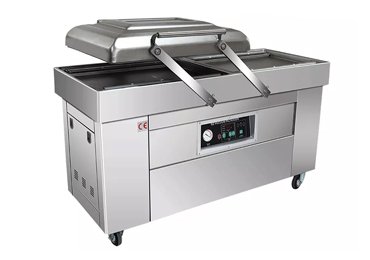 KEFAI vacuum packer for dry fruit adopts a method of vacuum packaging. This kind of packaging method is extremely suitable for food products like dry fruits. In this way, the dried fruit will not go bad soon due to the dry fruit vacuum packing machine.
KEFAI raisin packing machine adopts high-precision servo film feeding system, and has developed high-grade automatic positioning and precise cutting functions.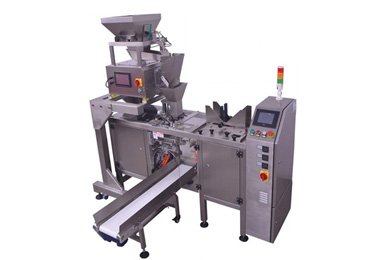 KEFAI dried pineapple packaging machine is a device with automatic weighing function so the equipment can accomplish consistency of product weight per package.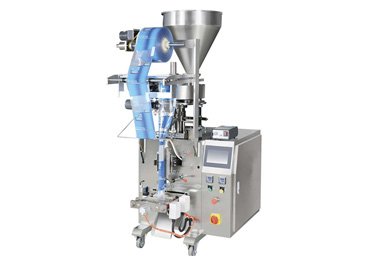 KEFAI prunes packing machine has a varied packaging styles such as gusset bags, link bags, doypacks, quad seal bags, vacuum bags and so on. Besides, the packaging speed can also be ajusted.
Information about the Dry Fruit Packing Machine
Customer Feedback
"I have come to several 200g dried fruits packaging machine manufacturers, but I finally found that the dry fruit packing machine price in KEFAI is the most reasonable. What' more, it can fulfill my production requirements even though there is a great demand from the clients."

—— Johnson, a customer from Andorra
---
"I was recommended a fully automatic multi-head weigher dry fruit packer because I wanted to gain a high-speed model. It turned out that it is indeed a efficient packing machine. So awesome!"

—— Henry, a customer from Macedonia
---
"It is an amazing purchasing experience. You are No.1 dry fruit packing machine supplier in my heart! I never thought that this dry fruits packaging equipment could run for such a long time. Thank you for your efforts!"

—— Parker, a customer from Greece
Portable
In contrast to the fresh fruit, the dry fruit through the packaging of our dry fruit packing machine is more convenient to carry. This is because the dried fruit is often cut into pieces, and the size will become smaller after dehydration. The dry fruit can even be packaged individually, making it easier to tear and more hygienic to eat.
Accurate Control
You might encounter some problems with inaccurate measurement when using the packaging machines. But now, you can obtain a dry fruit packing machine with precise metering as long as you choose KEFAI Machinery. Our dried fruit packing equipment is capable of controlling the weight of dried fruit and position precisely.

Steady
This series of models adopts a sturdy 304 stainless steel frame to make the dry fruit packaging machine more stable. The firm structure is fairly conducive to better remove the liquid and material debris that drips on the dry fruit packing equipment during use. The gas configuration adopts international famous brands to ensure its stability and controllability.
Less Manual Operation
KEFAI automatic dry fruits packing machine has two packaging devices with different degrees of automation, which refer to semi-automatic dry fruit packaging machine and fully automatic dry fruit packaging machine. The fully automatic dry fruit packaging machine can automatically accomplish roll film forming, material measurement, filling, sealing, etc.
The Freqyuently Asked Questions about Dried Fruit Packing Machine
Will you offer the parts of dried fruits packaging machine for us to replace?
Yes, but there is a time limit. The entire machine is repaired free of charge within 12 months of purchase. Within 24 months, important parts can be replaced free of charge.
What if our operator won't use the dry fruit packing machine?
You can rest assured that we will send our professional engineers to train your operators. We will not leave until your operators are proficient.
Does the dry fruit packaging machine support changing bags of different sizes?
Yes. Not only the size can be changed, but also the weight of the package can  be adjusted.