Introduction to Detergent Powder Packing Machine
KefaiMachine automatic detergent powder packaging machine can pack small granular materials with better fluidity, using the open and close door, such as laundry detergent, sesame, sugar, salt, pepper grains, pepper, chicken essence, monosodium glutamate, plate blue root and other small particles.
KEFAI Machine has many types of packing machines for detergent powder. And our detergent powder packers are sold to many cities around the world. I am sure we have a detergent powder packer machine for you. In addition, we also offer a custom service to tailor a piece of equipment or a whole packing line to your needs.
Putting Customers First
KEFAIMACHINE detergent powder packing machine solutions is popular in many companies from start-ups to multinational corporations around the world. We have helped thousands of companies around the world achieve better productivity and higher profitability with complete peace of mind. The entire production process is under strict quality control and we are committed to producing high quality machinery that satisfies our customers. Get in touch with us by sending us an email and one of our executives will be happy to assist you.
Are you looking for a packing machine for detergent powder? Please contact us right now if you are interested in our KEFAI Machine products.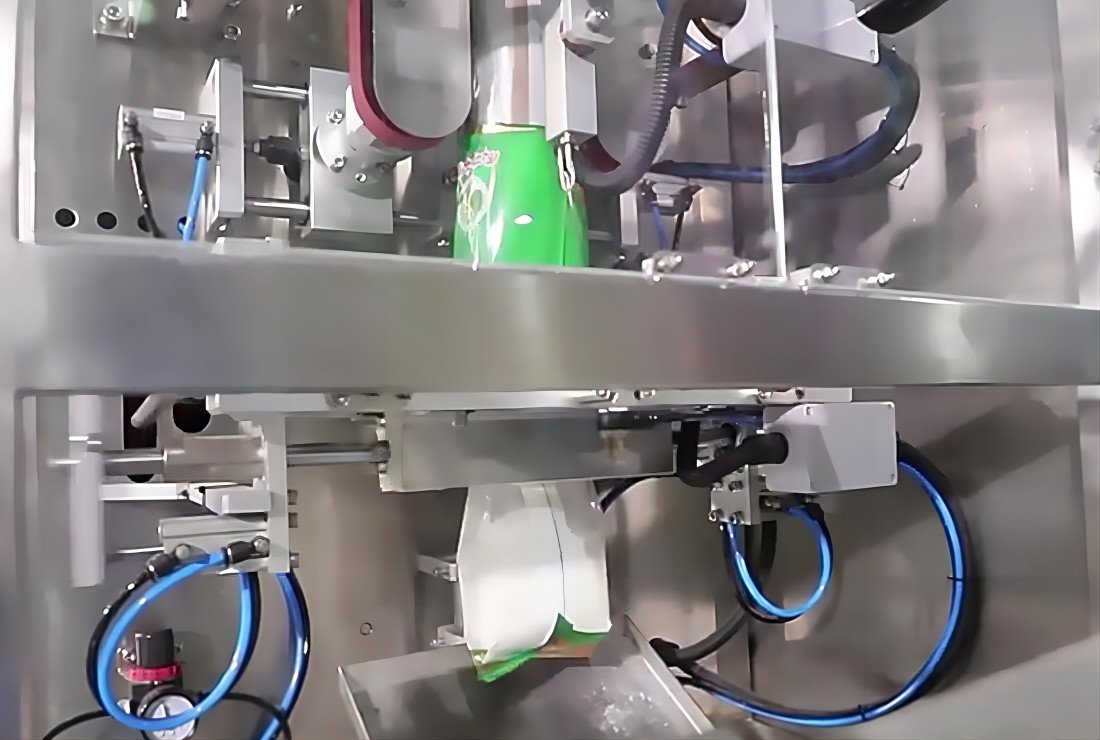 Abundant Bag Types
KEFAI Machine can make different bags according to the demand, including perforated bags, three side seal, stand-up pouches, back-sealed bags, corner pouches, etc.  In other words, the detergent powder packing machine is able to suit these bags.
Moreover, we also can arrange to design a suitable detergent powder packaging solution such as bag in bag and bag in box, and so on. Through our years of accumulated technical experience, we are able to meet the different packaging needs of our customers.
Product Section
Founded in 2007, KEFAI Machine is specialized in the production of detergent powder packing machine.
It is a vertical form, fill and seal pouch packaging machine. The detergent powder packer can pack any heat sealable laminated plastic film or poly coated paper.
We offer you a carton filling and sealing machine for packaging detergent powder. Our customers can gain the customized solutions ofnthe deteregent powder carton packaging machine.
The detergent powder barrel packing machine is available for filling laundry detergent in a bucket that can be carried. The method of screw automatic loading is convenient and quick.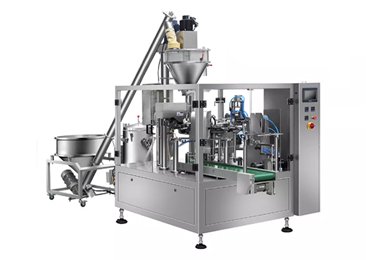 Doypacks are commonly used for powders or ready-to-drink beverages. The sturcture of doypack can provide support for display.
Back seal bags are sealed along the bottom with a central seam at the back. One side of the shortest edge is left open for inserting your products.
Premade pouch bags are popular for the shelf appeal and convenience. Fully formed bags are fed into a rotary premade bag machine.
Information about Detergent Powder Packing Machine
The Feedback from Our Customers
"I bought a fully automatic detergent powder packing machine, I think it is a great package machinery. He is fast and efficient and increases our production output."
—— Mr. Multon, a customer from French
---
"The overall appearance of the packaging machine is complete and beautiful, there is no sharp edge barbs and other situations, and the operating efficiency is also very well. Overall, the 500g detergent powder packing machine is very good."
—— Mr. James Fallah, a customer from American
---
"The manufacturer's after-sales service is very good, and KEFAI Machine solved our problems through video communication exchange."
—— Mr. Amber Sophia, a customer from the Netherlands
Intelligent
The detergent powder packer adopts the touch screen control with fewer buttons. Besides, it supports for multiple language operation.
Fewer Errors
There is an automatic correction function, which saves time and film and improves the reliability and intelligence of the machine.
Fully Functional
KEFAI detergent powder packaging machine is matched with the measuring device to automatically complete product measurement, feeding, filling and bag making, printing date, etc.
High Efficiency
KEFAI detergent powder packing machine is able to incline bucket loading machine for loading instead of manual loading, which enhances the speed and reduces the manual operation steps.
The Frequently Asked Questions about Detergent Powder Packing Machine
Why do you need a vertical pellet packer to pack laundry detergent?
Although detergent powder is called powder, it is in the form of small particles. Packaging equipment for powders is usually filled with fine powder-like material in spiral anger. For small particles, a vertical pellet packer is a good solution to keep its original shape and protect the machine.
What is the price of detergent powder packaging machine?
As a matter of fact, the detergent powder packing machine price vary in terms of manufacturing materials, technology, and transportation costs. Welcome to consult about the detailed information.
How long will it take for the item to arrive after I purchase the detergent powder packer?
Stocks can be shipped within a week, while custom detergent packaging equipment will take longer, depending on the specific circumstances.