Introduction to Beverage Packaging Machine
KEFAImachine beverage packaging machine is frequently applied to package many kinds of drinks such as fruit and vegetable juice drinks, carbonated drinks, functional drinks, tea drinks, dairy drinks and so on. The fully automatic beverage packaging machine is able to make the elevation of huge productivity come true.
The whole beverage packer is control by smart touch screen, so it is feasible to realize the dialogue between human and machine. KEFAI Machine has various machine models for you to choose from. The output of 300 standard packaging machines per month is also acceptable.
Best Supporting in Bevarage Packing
KEFAI packing machine is used to pack many kinds of materials and gain the popularity from many clients. Our packaging and filling machines have been sold to more than one hundred nations especially the European countries and American Countries. What's more, an entire beverage packing production line is able to be achieved, too. This line can help you finish the beverage packaging work with no concern. The screw is also able to be customized based on the size and specifications of your bottles. As long as you come to us, we will give you the most favorable beverage packaging machine price.
Rigorous Quality Control of Each Product
As a source factory of beverage packaging machine, we can directly see and control  the manufacturing in every process. The beverage packaging equipment to be sold has to be inspected and tested before it is sent to our clients. KEFAI Machine has tried our best to win your like by means of our unique meticulous craftsmanship. Therefore, every product owns good quality guarantee whether it is before sales or after sales. In addition, we can meet your custom needs of the beverage packaging machine as long as you tell us what you require.
Product Section
KEFAI beverage packaging machine is a high speed choice for you.
KEFAI fruit juice packaging machine is operating with little noise so it will not interrupt or influence the worker's normal work.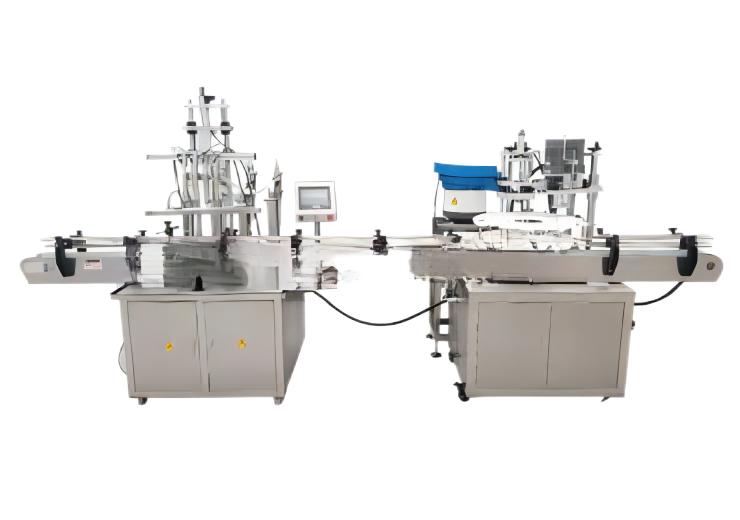 KEFAI carbonated beverage packaging machines is all made of materials of elaborate selection to extend its working life.
KEFAI tea beverage packaging machine allows you to regulate the height of filling head so that you can replace another type of bottles.
KEFAI 200ml beverage packaging machine is able to package liquids of small dose like orange juice, coffee and milk.
KEFAI 500ml beverage packaging machine adopts a relatively common volume packaging and is widely use in daily life.
KEFAI 1000ml beverage packaging machine can achieve the reduction of manual labor intensity to save human power.
Information about Beverage Packaging Machine
The Feedback from Our Customers
"KEFAI beverage packaging machine really give me a big surprise. Nowadays, beverage has been a normal part in our daily life and it is in huge demand. With the help of your beverage packing machine, I catch up with the delivery date soon. That is very awesome."
—— Hymen, a customer from Chile
---
"I am from a beverage factory and I found that your beverage packing machine is able to fully meet my requirements. Whether it is the packaging speed or the operation performance, your beverage packaging equipment is doing very well. I really appreciate that."
——Leonardo, a customer from Colombia
---
"I gotta say that the beverage packer is relatively easy to master. After your engineers taught our technicians about the operations and attention points, they have had a good command of the operation procedures. Now they can use the beverage packaging equipment freely. Thank you for all the efforts you made. "
—— Amado, a customer from Ecuador
Hygienic
Before packaging, the packaging film will be sterilized by ultraviolet light to ensure that it is aseptic. And the feeder and other machine parts that will be in contact with beverage are made of 304 stainless steel so as to make machine body cleaner.
Less Occupied
KEFAI beverage packer machines are of compact structure. For the factory that has is limited by space, it is an optimal option. Besides, in the packaging process, you do not have to adjust the orientation of products, which is fairly convenient for you.
Steady Performance
The beverage packing equipment will not cause damage to the packaging materials at all. Moreover, it can save many packaging materials due to its superior performance. A coding machine is capable of being configured to achieve no manual action.
Clear Display
The control panel of the beverage packing machines support several languages. The operation steps can clearly present the concrete running situations on the display screen. In this way, you are capable of having a good control of some abnormal situations.
The Frequently Asked Questions about Beverage Packaging Machine
How to adjust the heating temperature of the beverage packaging machine?
In fact, our beverage packaging machine is able to be equipped with a high precision temperature control system. This system can clearly show you the specific temperature and you can operate the equipment through the buttons. There is basically no heating fault at all.
Is it safe to use the beverage packaging machine?
Yes. We can assure you that you can use our beverage packer in a relatively safe way. The beverage packing machine is equipped with emergency stop button and bottle jamming monitoring function to create a surrounding of safe production.
Can we see your beverage packaging machine factory?
Yes. You are all allowed to visit our beverage packaging machine factory. In addition, our technicians can show you the operation process on site. Besides, our engineers can reply you quickly if you have any doubts about beverage packer machine.